These are just a few testimonials from my clients. I would be happy to provide references upon request.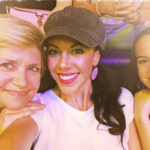 Jennifer Hughes of Bell Hughes Homes is the best realtor I have ever worked with. Her level of professionalism and knowledge is not something you can put a price tag on. Jennifer was prepared from the moment I told her I was ready to move, to the moment we signed the closing documents. She knew how we needed to price my home to sell, how the home should be staged to present it in its best light. She successfully secured a contract above asking price after our first showing. You can't ask for much more than that! Jennifer took great pride in finding me and my children, not our next house, but our next HOME. She was able to find our dream home with everything I wanted and at a price that made sense. Buying and selling a home is a stressful yet exciting time and I couldn't think of anyone else I'd rather have by my side. Not only is she an amazing realtor, she is an amazing person. I would recommend Jennifer Bell Hughes to anyone that wants a realtor that earns every penny and always has their best interest in mind.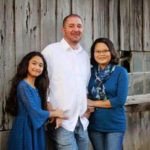 We cannot recommend Jennifer Bell Hughes enough! She is a true professional with skills and expertise in real estate and design that benefit all of her clients. We had the pleasure to work with Jennifer in the sale of our house and purchase of a new construction. As Sellers, Jennifer prepared our house and we received a contract in less than 30 days! She provided us with a timeline and deadlines for us to achieve. She organized and staged our house using her skills in staging and interior design. We did not have to purchase any new items as she brought everything that was needed to make our home ready for buyers. My only advice would be that Jennifer is not the real estate agent if you're on the fence about selling your house (she will get it sold!). She is the agent for you if your goal is to get your house SOLD and SOLD quickly!   As Buyers on a new construction, Jennifer was there was with us every step of the way, from the initial contract to the final closing. She also spent over 8 hours with us at the selections and lent her expert design eyes to assist with our selections. We never hesitated to contact Jennifer if we had any questions about the construction of our new home, and she always responded promptly and followed through. Working with her, you will note her discipline, dedication, and excellent work ethics. In addition, she is very fun, outgoing, and an overall wonderful human being. We provide our strongest recommendation of Jennifer Bell Hughes for the sale, purchase, and design of your home. We look forward to working with her on decorating our new house as well. She is simply the best!"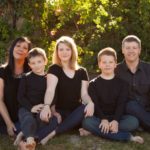 In the Fall of 2015, I had the absolute pleasure of meeting and working with Jennifer Bell Hughes @ Bell Hughes Homes! As a native of Los Angeles, our family was looking for a change and I flew to Nashville to house hunt with Jennifer!  Jennifer sure knows the area and lifestyle to perfection. We were a bit indecisive about our location options and home choices (new construction vs. historic) but Jennifer had a substantial array of properties for us to look at in the BEST neighborhoods! She was fun, easy to talk to, and really made me feel safe and secure in a city I was't familiar with. Unfortunately, we had to suspend our moving plans due to my elderly mother's health. Jennifer was very understanding and she has made the effort to keep in touch - she feels like a lifelong friend! We would still love to move to Nashville one day, and I look forward to working with Jennifer in the future! I HIGHLY recommend Jennifer for her honestly, eye for design and her willingness to go that extra mile for her clients!"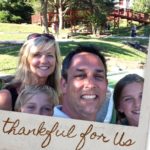 We have used Jennifer Bell Hughes in the past to sell 2 of our properties, and then we used her yet again in the purchase of our new home. It started with Jennifer walking us through the process of finding the right builder as we met with a few of them together with her, then finding the right lot. Jennifer was great in helping negotiate pricing, working with the builder on having extra items thrown in, ,etc..... She was with us through most of the selection process, met us at walk throughs, and helped with final inspection .  Basically available throughout the WHOLE process....start to finish! Her knowledge and expertise in finding and seeing things that we may not have was invaluable.   I would highly recommend her to represent you on a New Construction Home as we got a much better deal and felt very confident throughout the whole process in knowing that we had Jennifer watching over the deal and helping us negotiate this very large purchase.  The experience was fun from start to finish."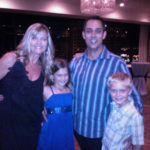 Just wanted to take a moment to talk about my amazing experience with Jennifer Bell Hughes working as my realtor in the sale of 2 properties we had. First we had a condo that she listed and sold in a timely manner. She was professional, courteous, and a huge help in finding us people and resources in getting it ready for sale as it was a rental property for us. It was a great first transaction for us using her as our realtor so we took the dive and had her list our home in Nolensville that we were residing in. Once again, it all went very smooth and her expertise in finding us the right people, getting the house ready with her amazing staging skills (seriously , it looked so good I did not want to move!) and her knowledge in pricing, listing, and eventually negotiating was spot on!!! She is very good at what she does, a natural in the Real Estate world......easy to work with, current on the market, and super knowledgeable on getting the best deal...  I would highly recommend her to others and I have many times.  She made it a fun and pleasant experience!"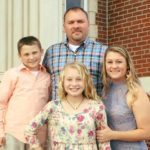 If you are looking for not only a realtor, but a trustworthy and caring individual to see you through every single step of this huge life changing journey, whether it be the buying or selling of your home, then Jennifer is the one for you. Jennifer was our agent for the sale of our former house, as well as the purchase of our dream home. She is kind, and patient. She is knowledgeable and professional. She is very outgoing, never meets a stranger. She likes to work, and she is efficient. She truly is good at what she does. Jennifer had our home sold before it even hit the market. She also found our dream home before it hit the market. She made the buying and selling of our homes as stress free as possible. I would highly recommend Jennifer Hughes as a realtor to others. She also offers interior design and staging services too. And she knows people….whether you need help with finding the right lender, title company, home inspector, AC technician, purchasing new furniture, doing a remodel, or just a good place to dine and eat ha….Jennifer really is the total package and I promise you'll make a lifelong friend along the way."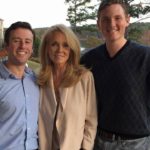 Jennifer Hughes has been put to task and challenged by our unusual circumstances and has delivered in every way without fail. My family and I are Brentwood residents living in the same home for 22 years. Throughout an every evolving decision process of whether to buy or rent during the renovation of our home has been as unpredictable as the markets themselves. We began looking for homes to buy. She jumped in with a commitment and professional attitude that is rare in such a strong marketplace. She constantly kept me up to date on any inventory available and was always available to show us whatever we had interest in.   During this time, we decided to rent a home while we renovated with the mindset that the transition and decision would be easier. Well, the rental market for nice homes is stronger than anyone anticipated. By the time we would respond to an availability, it was taken by multiple families who were monitoring the climate as well.     Jennifer was always on top of the market and availability but my travel last year became a factor in our response time, causing us to miss the small window of opportunity for several homes.   I explain these details because I know anyone dealing with a realtor in a strong market has experienced the lack of personal service and professional excellence. Frankly, rude interactions from the selling agent was so shocking but created the contrast for Jennifer's attention to personal care and detail to shine.  We ended up settling for a short term arrangement realizing that Jennifer has not benefitted yet from her invested time with our situation. She has the foresight to patiently meet our needs while acknowledging her incredible work may not have immediate compensation.   Personally, I've friended her and consider her a valuable asset to our family during this transitional time."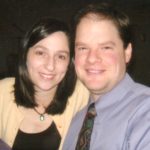 Jennifer Hughes goes above and beyond her role as a realtor.  She is always looking out for your best interest in every aspect of the real estate business.  Jennifer heard my huge wish list in finding a house.  In what seemed like an impossible task, she not only found the perfect house in a highly desirable location, but put the wheels in motion to make it a reality.   If you are in the market to sell your home, Jennifer has a special ability to stage a home to sell.  She knows what looks good and what will catch buyers attention.  Whether it is buying, selling, or staging your next home, I highly recommend Jennifer as your next realtor."
Call today for a complimentary comparative market analysis for your home.

Office: (615) 371-1544 • Cell: (615) 618-5721 • jennifer@bellhughes.com